The important things to consider when you are on the hunt for a laptop for your graphic design needs are screen resolution, GPU performance, RAM, and processing power. Many people tend to buy the wrong laptop because some people rely on the popularity of the laptop rather than its capabilities.
If possible look for the laptops that has Haswell processors (Intel's new breed of processors) on it, since most of the graphic applications nowadays requires a minimum of 2ghz processing speed. Also when looking for a laptop for graphic design look for the one that has a high screen resolution so you can easily spot errors and have a great control over your visual creation tasks.
And lastly, your laptop should have a dedicated graphics card so applications and images for your graphic design runs much faster than laptop with integrated (shared) GPU. Lets Look at the 5 Best Laptops for Graphic Designers.
5 Best Laptops for Graphic Designers:
Toshiba Qosmio X875-Q7390
Greatest function is probably its 17.3-inch 1,920 by 1,080 display, which brims with deep, inky blacks and rich colour reproduction. Its keyboard features a built-in alphanumeric keypad and, despite its somewhat shallow keys, it provides a comfortable writing experience. And adding up on the list of its features is a 3D display, which sets apart Toshiba Qosmio X875-Q7390 from other laptops on the same range.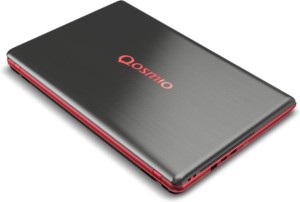 Gigabyte U2442D-CF1
The GIGABYTE U2442D-CF1 is one of the best choice if you want to do any kind of visual creation/designing and modern gaming. Its discrete GPU makes it stand out among its class. It's exactly what an Ultrabook should be: thin, sleek, light and powerful. A laptop that is light and yet packed with the features that of a high end ultrabook with a price of mid-range laptop is simply worth buying.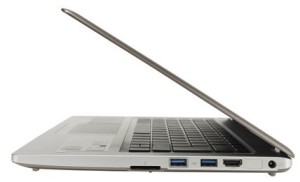 MSI G Series GT60 2OC-022US
And next on our list of best laptops for graphic design possess outstanding performance, Substantial frame rates in games, vivid and vibrant screen, Good audio quality and Gamer-friendly keyboard. These are merely a few of the most remarkable top features of MSI G series GT60 2OC-022US. Although the notebook runs on windows8 OS it's still a giant when it involves intense gaming and graphic creation. Among its features is it can switch automatically between Nvidia GPU and the Intel GPU depending on the tasks that you are doing.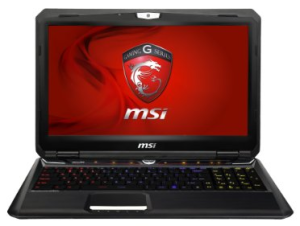 ASUS N550JV-DB72T
The ASUS N550JV-DB72T includes a quad-speaker and lovely 1080p display which will be ideal for gaming and your visual creation tasks, although somewhat heavier as compared to its competitors. Exactly like other notebooks on the list, its touchpad is certainly one of its drawbacks and you may choose to use its-10-point touchscreen or a wireless mouse in the place of it instead.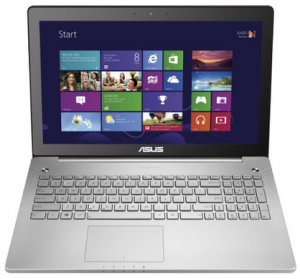 Lenovo IdeaPad Y510p
The IdeaPad Y510p has a stunning and sharp screen. The 15.6-inch LED-backlit display with a resolution of 1920 x 1080, dual GPU and JBL speakers considerably outshines its competition. Viewing sides, shades and distinction demonstrated are eye popping. One of its downside is its 1MP cam which is somewhat strange for a high-end notebook similar to this one. Definitely a superb multimedia and gaming laptop and worthy to be on our list of best laptops for graphic design in 2014.
Did You Like this 5 Best Laptops for Graphic Designers Article ? If So Give us Like and Share…. 😛