Toe-tapping the night away to country dance tunes has consistently retained its charm since the music genre first emerged back in the 1920s, in the Southern states of the United States. Although it has been associated by turns with hillbillies and cowboys, country music has known huge and mainstream popularity throughout the world and today holds one of the most valuable and time-honoured places in the music industry.
This list ranks this year's highest-earning solo country stars from lowest to highest according to a Forbes last. This year's list is dominated by American males, many of whom are from the Southern States – demonstrating that Country music is still strongly representative of its roots. While we're looking exclusively at country stars who earned big in the last year, it's important to note that some of the richest country musicians in the world today are notably missing – including the richest country singer in the world, Dolly Parton, who's currently worth over $450 million. While she may not have been particularly active in 2014, her empire is still the most lucrative in the Country music world.
It may come as a surprise that many of the artists on this list are just as, if not more, commercially viable than musicians of the generally more popular, mainstream genres of rock and pop. This ranking reveals the widespread audience that country music still attract. from the older musicians whose crowd has remained solid over the years, to the bright young stars who are combining country with pop to keep the genre alive in the hearts and mind of young people.Lets Look at the 10 Highest Paid Singers In The World.
10 Highest Paid Singers In The World:
10. Brad Paisley – $23 million
Since the release of his debut album Who Needs Pictures in 1999, Brad Paisley has released nine studio albums and a Christmas compilation. Paisley is 44 and from Glen Dale, in West Virginia. His music has been met with great success, his songs popular for being frequently laced with humour and pop culture references. He has sold over 12 million albums and been awarded three Grammy Awards as well as 14 Academy of Country Music Awards, 14 Country Music Association Awards and two American Music Awards. He has even been attributed country music's highest achievement of becoming a member of the Grand Ole Opry. He still tours and records music with the backing of his band, The Drama Kings.
9. Blake Shelton – $23 million
Via images6.fanpop.com
38 year-old Blake Shelton from Oklahoma is the only country connoisseur of the judges on the panel of The Voice. Working on the show has largely contributed to his making this list as a country top-earner, along with his live concerts, record sales, and endorsements from companies such as Pizza Hut. He has been under the public eye since 2001, when he made his debut with the single 'Austin'. The track spent five weeks at Number One on the Billboard Hot Country Songs chart. He has also been nominated for a Grammy award five times.
8. Tim McGraw – $23.5 million
Via www.urbansplatter.com
47 year-old country singer Tim McGraw's total album sales exceeds 40 million. Since he started out as a country singer in 1990, McGraw has known great success, with 11 consecutive albums hitting Number One on the Billboard albums charts. An impressive twenty-five of his singles have also reached number one on the Billboard Hot Country Songs or Country Airplay charts. Winner of three Grammys, 14 Academy of Country Music awards and 11 Country Music Association (CMA) awards, his talents have been greatly appreciated, and his Soul2Soul II Tour with wife Faith Hill is the highest ever grossing tour in country music history, and one of the top 5 cross-genre. Over the past decade, he has also become involved in acting, his most recent appearance was alongside Gwyneth Paltrow in Country Song which was released in 2010.
7. George Strait – $26 million
Via www.countrymusicislove.com
Labelled a neotraditionalist country singer, George Strait looks to the roots of country music for his inspiration and away from the country rock that many of his contemporary country musicians promote. At the age of 62, Strait has decided to retire from his career but he went out with a bang: his last show was held in June at Arlington's AT&T Stadium and attracted a record 104,793 fans and grossed over $18 million, topping records for a single-show country concert. Overall, his Cowboy Rides Away Tour grossed $100 million, with approimately 1 million tickets sold.
6. Keith Urban – $28 million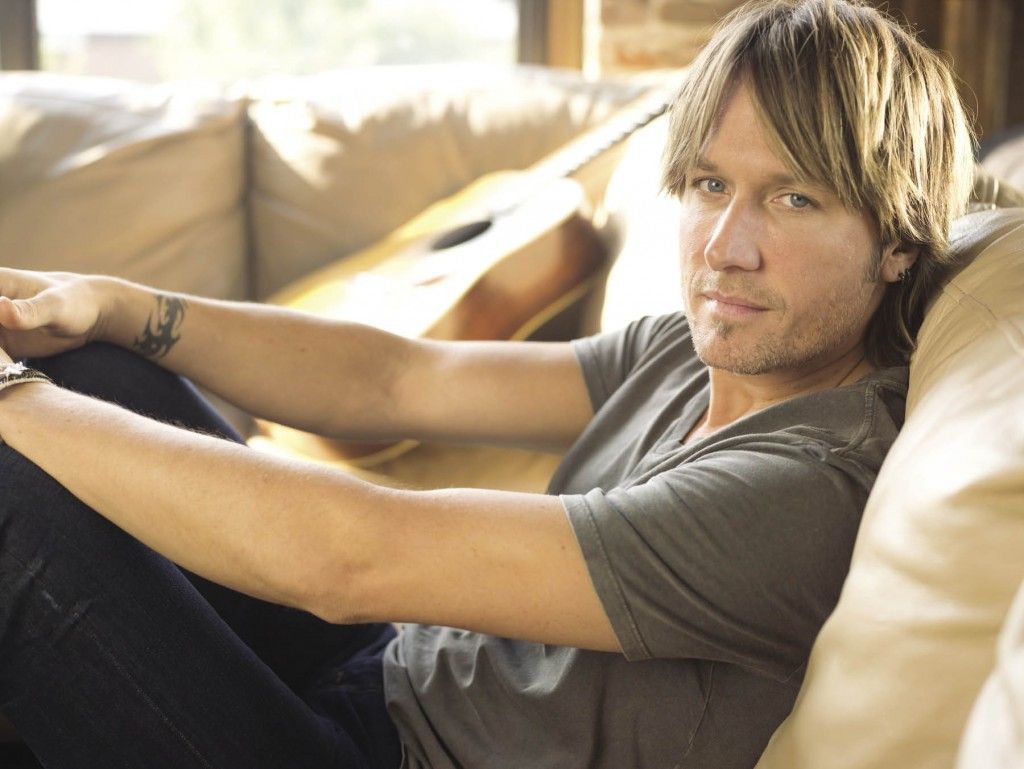 Via nfocusmagazine.com
The only non-American on our list is Keith Urban, the crooner born in New Zealand and brought up in Australia. The huge success of his album Fuse released last year has rocketed him onto this list, alongside his numerous live shows, and a multimillion-dollar deal to act as one of the hosts for American Idol. The 46 year-old not only masters the guitar and singing, but also the banjo, piano, bass guitar, mandolin, bouzouki and sitar.
5. Luke Bryan – $34 million
Via www.countrymusicrocks.net
Luke Bryan's success has soared this year following the release of Crash My Party last August. The double-platinum album is still selling well: half a million copies were sold in the first half of 2014 alone which is the seventh-best figure for an album in any genre. Currently aged 38, he has been writing his country pop since 2004. Bryan has known great popularity and was the recipient of the Academy of Country Music Awards' Entertainer of the Year award in 2013.
4. Jason Aldean – $37 million
Via tbo.com
All of 37 year-old Jason Aldean's studio albums have earned platinum certification since his self-titled 2005 debut. Impressively, his 2010 album My Kinda Party is certified triple-platinum, and his latest album Night Train released in 2012 sold over 1.5 million units. His music can be classified as country-rock which likely has helped boost his popularity. He has more than doubled his earning total since last year.
3. Kenny Chesney – $44 million
Via http://3.bp.blogspot.com/
Kenny Chesney from Tennessee has been on the Country music scene since 1993. At 46 years of age he is still going strong. Chesney has sold 30 million albums worldwide, recorded 15 albums overall (14 of which have been certified gold or higher by the RIAA). He has also produced more than 30 singles that have reached Top Ten on the U.S. Billboard Hot Country Songs charts and he tours lucratively: his 2007 Flip-Flop Summer Tour was the highest-grossing country road trip of the year. Primarily a musician, Chesney has also produced and co-directed a film for ESPN titled The Boys Of Fall. He has also been awarded the Entertainer of the Year award four times by The Country Music Association.
2. Taylor Swift – $64 million
Via http://31.media.tumblr.com/
24 year-old Taylor Swift has been following her dream of a career in country music since the age of 14. It would be putting it lightly to say that she has succeeded in attaining this goal. After signing with independent label Big Machine Records (becoming the youngest songwriter ever to have been hired by the Sony/ATV Music publishing house) she released her debut album in 2006 which established her as a country music star. Since, her music has somewhat merged into pop though remaining true to her country style – and her success has only grown, her music made accessible to a wider audience. Swift strives to spend her fortune wisely, and is sure to support arts education, child's charities, children's literacy programs, natural disaster relief and LGBT rights efforts.
1. Toby Keith – $65 million
Via http://media.cmgdigital.com/
53 year-old Toby Keith is the highest-earning country musician in the world. He is a singer-songwriter, record producer, and actor. His breakthrough single 'How Do You Like Me Now?!' was released when he signed with DreamWorks Records Nashville in 1998 and met with huge success. He was no one-hit wonder, however, having sold over 40 million records worldwide. Keith has released sixteen studio albums, two Christmas albums, and three compilations, as well as having charted over forty singles on the Billboard Hot Country Songs charts. This year, Keith earned more than even Diddy or Jay-Z did, thanks to a number of smart entrepreneurial ventures such as his Show Dog label, a series of new I Love This Bar And Grill restaurants, a multimillion-dollar endorsement deal with Ford, and the success of his own Wild Shot mescal.
Did You Enjoyed this 10 Highest Paid Singers In The World Article ? If So Give us a Like And Share… 😛